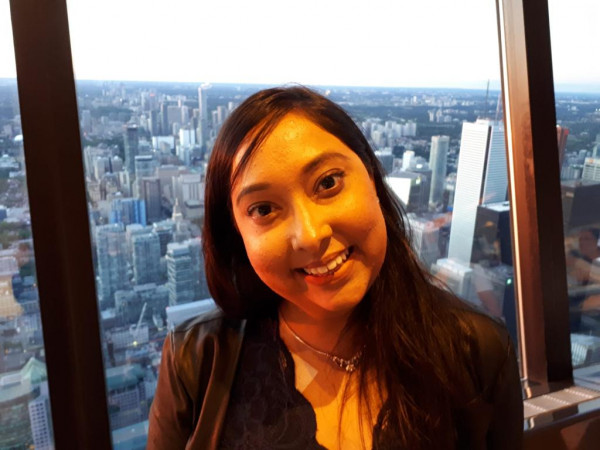 Natasha Murji: Gift Of 8 Campaign
Personal | Toronto East
Clicks to Register: 3
3% to my goal of 100
Organ and tissue donation is important to me as it saved my life as a teen and gave me thirteen amazing healthy years to thrive in high school, graduate and choose between six university acceptances. I achieved my bachelors and attained an internship with the United Nations. My first career job in the finance industry and now as a user experience designer and cofounder of a startup.
All of these major milestones would not have been accomplished without my donor.
I was diagnosed at the age of 11 with kidney failure after experiencing severe cold symptoms. While doctors tried hard to find the root cause of my disease, I had a seizure at home and eventually slipped into a coma from the Epstein Barr virus that became active and went into my brain. Somehow I was not ready to end life then. I woke up 19 days later to have to learn to walk and talk again. After major rehab, it was time to tackle my deteriorating kidneys that were drastically declining. I tried home peritoneal dialysis for 1 year and 1/2 with little change to finally hemodialysis in the hospital. I was required to come in for four hours three times a week to clean my blood for a year and a 1/2. However, my health declined, and my heath team considered placing me on dialysis more frequently. I was constantly throwing up and needed a surgical feeding tube to help with nutrition as the toxins in my blood prevented me from eating on my own. Thankfully, I received the transplant call and this changed my life drastically. I no longer was bed ridden and fragile, I could finally dance and twirl without collapsing to my knees. Unfortunately, I am under kidney failure again and am on the waitlist. I hope to be able to hold on to health long enough for a donor and not end up as a death statistic. Organ donation and tissue saved my life in the past and gave me a quality of life through disease I had not thought was possible. I cherish my donor's wishes everyday to be thankful for having life memories. I would like the opportunity to have new life's adventures and the chance to grow old. Please, register your consent to be an organ and tissue donor. Someday, someone you love might need a transplant like I did or know of someone like me, who is waiting.
Help Natasha Murji: Gift Of 8 Campaign reach their goal